"Brexit" concerns weighed heavily on GBP over the week as Bank of England reports forecasted the likely damage to the UK economy from a EU exit, further fuelling investor uncertainty as traders wait for PMI to get a better idea of the current economy. Expect more volatility with US tech stocks and the USD as the Fed reacts to the upcoming Non Farm Payroll number coming on Friday.
---
Watch EURUSD at 1.1055
---
EURUSD @
1.1055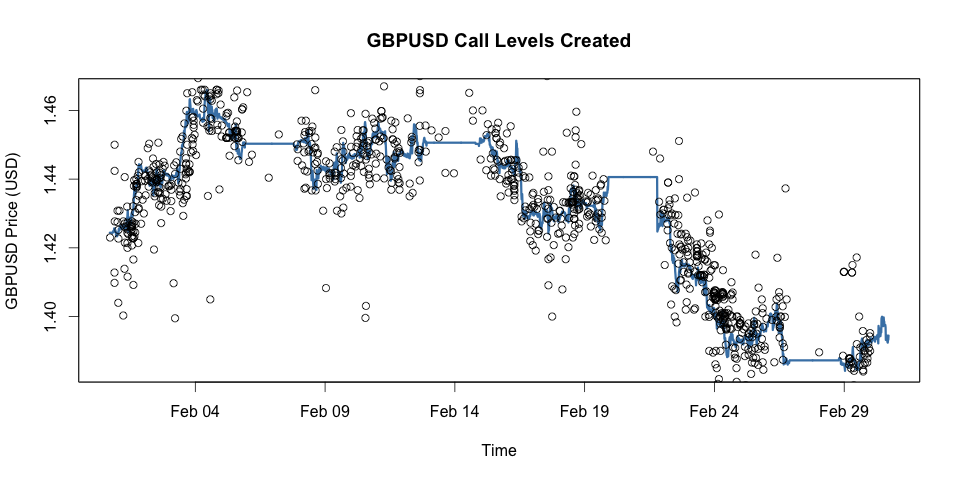 Watch GBPUSD at
1.4100
---
GBPUSD @
1.4100
Watch GOLD at 1245.0
---
GOLD @
1245.0
—


Trading updates
The S&P500 moved lower as expected to work off overbought conditions in the short term with the 1915 level as the likely first target. At this present time, we think that oil gives a better risk/reward trade relative to the S&P500 over the next few weeks, and as such we decided to take a long position in USO @ $8.40. Nonetheless, we will be watching the next decline to take a long position in XIV to play an expected shift lower in volatility again once this correction is done. Given the current momentum upward in the S&P500, there is a good chance that the 1990 level will be hit in the coming sessions.
Long 2,000 USO @ $8.40
Watch SP500 at 1942.0
---
SP500 @
1942.0
---
Call Levels equalizes the playing field for everyone in the financial markets.
---
Interested to get real-time monitoring, alerts and analysis?
Download Call Levels for free or visit www.call-levels.com for more information.