Expect a nervous week as the world comes to terms with repercussions from the terrorist attacks in France, and look for the EUR and Oil prices to swing wildly in response to headlines. Track the Oil and the EUR now with Call Levels.


EURUSD has recently seen a drop in value. Majority of Call Levels users think that EURUSD will rise past 1.070. Watch this level with us:
Will WTI Oil rise past 42.278? Track with us:
Will the value of AUDUSD drop further?

Trading updates

The S&P500 shrugged off the tragic events in Paris, with the Index rallying sharply after bottoming out at the 2020 level as expected. The 2100 level remains the key level for stocks to overcome for this correction to be declared over. We managed to take a position in XIV buying 1,000 shares at an average price of 26.52 as per our strategy laid out in the last update to buy when the S&P 500 hits 2020. We are looking to square at levels above $30 for this position to play the expected continued rally in the stock market to new all time highs. Nonetheless, it is important to bear in mind the bearish red path is alive until the new all time highs are reached so we will be watching this position closely.
POSITION: Bought 1,000 shares @ 26.52 (Average Price)

Watch SP500 at 2100
---
SP500 @
2100
Follow This Level
Green: The Index begins bottoms here before moving onto new highs in the 2200-2300 region.

Watch SP500 at 2020
---
SP500 @
2020
Follow This Level
Red: The Index falls from here to test the 1700s with a potential to extend to the 1570s. This would still not invalidate a longer term bullish scenario, with the bounce that follows likely a determinant of the longer term trend direction. The key warning sign of this scenario playing out is the market breaking through 1940.

---
Stock pick of this week!
By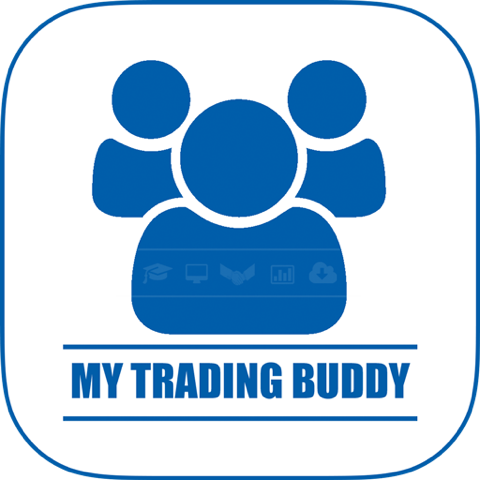 For this week's Stock Pick, we are looking at a potential Long Position on KO-NYSE. The Coca-Cola Company's 3rd Quarter earnings back in October were as forecast and intially the price for this stock spiked up to near $44.00. Since then it has been on an ordered profit taking pullback and is looking for support around the $41.00 price.

Watch $KO Potential Entry at $42.24
---
$KO @
$42.24
Follow This Level
The Wave 4 pull back has found support, last week, at the 0.5 Fibonacci Retracement level taken bewteen the Wave 2 and Wave 3 extremes. The support level is also confirmed at the moment with the 55 Day Moving Average (grey hatched MA line) holding and the 89 Day MA coming into play as a secondary support level (purple MA). The price could test the $41.00 level this week but I would look for that to hold and then move away and want to re-join the overall Bullish trend for this stock.

Watch $KO Stop Loss at $41.29
---
$KO @
$41.29
Follow This Level
A conservative entry is required above the high of the attempt last week for the price to break out of this profit taking pullback. So a Potential Entry for this long trade would be at $42.24 with a Stop Loss at $41.29, below the Wave 4 low. The intial target price for this Potential Long on KO is $44.50.



It is important that the price does find support before orders are placed and stop losses may have to be adjusted slightly if new lows are found. The entry price is good for this trade as long as the support level holds on or around the $41.00.
Watch $KO Potential Long at $44.50
---
$KO @
$44.50
FOREX Trading Room
Join the Freebie Friday, My Trading Buddy, Forex Trading Room. Our experienced Forex Trader will be hosting a busy Forex Trading Room from 07:45am GMT 20 Nov – With Full Analysis and potential trade setups, this trading room will become your Forex Trading Buddy during the European Markets open, which is traditionally THE best time to trade Forex – Register HERE
---
Call Levels equalizes the playing field for everyone in the financial markets.
---
Interested to get real-time monitoring, alerts and analysis?
Download Call Levels for free or visit www.call-levels.com for more information.