This week, Central Banks in Canada, Europe and Australia consider lowering their Interest Rates to relieve their slowing economies, Will there be a race to the bottom? Investors are nervous about commodities like Gold, Oil and USD crosses, and it helps to know which prices people are looking at for these assets.


USDSGD dipped last week. Will USDSGD rises back up?
Gold has been rising slowly. Will it continue to rise?
Prices of Oil dropped after seeing a rise in the previous week. Track Oil with us:

Trading updates

U.S. stocks were down marginally with not much change to the expectations for the next path in the Index either in green or red. We continue to await the catalyst for the next move though the current favoured path is a test of 1940/50 level next, which would help to also confirm if the more bullish scenario is playing out. Stay tuned over the next few trading sessions as the market reveals it's next hand.

Watch SP500 at 1760
---
SP500 @
1760
Follow My Level
Red: The Index goes to 2045-58 before declining in a larger C wave that would target 1760 before the next bounce

Watch SP500 at 1940
---
SP500 @
1940
Follow My Level
Green: The Index moves to 2045-58 and begins a decline from there that should stay above 1940 before moving onto new highs.
Stock pick of this week!
By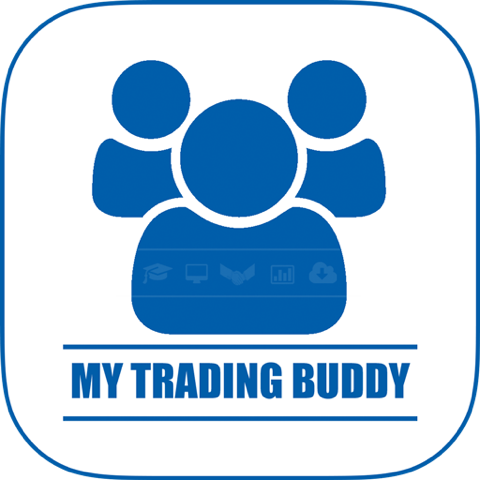 For this week's Stock Pick, we are looking at a potential Long Position or a Potential Short Position on HPQ-NYSE. The Hewlett Packard Company Stock price movement over the last couple of weeks has formed a Bullish Flag on a Daily time frame as can be seen on the chart below. But we cannot ignore the overall long term trend of this stock.

Watch $#HPQ Target Price at $38.00
---
$HPQ @
$38.00
Follow My Level
1. Potential Long Position – HPQ-NYSE – This Bullish flag on the Daily time frame would suggest a continuation of the Bullish move and so a move above the $30.00 price would definitely break the contraction phase and just to confirm the Bullish move I would like to see a close above the 89 Day Moving Average (Purple MA Line) and my conservative trigger 6/4 MA High Line (Blue MA line). A Stop Buy Order around $30.05 would therefore be a good entry for this potential Long Position for the Stock Pick of the week, HPQ-NYSE., as seen on the chart below. Target Price would be $38.00

Watch $HPQ Stop Buy Order at $30.05
---
$HPQ @
$30.05
Follow My Level


Watch $HPQ Stop Sell Order at $27.95
---
$HPQ @
$27.95
Follow My Level
2. Potential Short Position – HPQ-NYSE – Conversely we cannot ignore that the overall and long term trend for this stock is Bearish and the Resistance level below the $30.00 price could hold to confirm the Wave 4 pullback on the potential 5 wave Bearish move. More confirmation is need for a Short trade so a close below the 55 Day Moving Average (grey hashed MA line) and a close below my conservative 6/4 MA Low line would be needed. So a conservative entry would be a Stop Sell order around the $27.95 with a potential Target price of $21.00.
Call Levels equalizes the playing field for everyone in the financial markets.
---
Interested to get real-time monitoring, alerts and analysis?
Download Call Levels for free or visit www.call-levels.com for more information.