The Call Levels Android app now in Material Design!
It was a long time coming, but it has finally arrived. Finalist for Best Fintech App at the Appsters Awards 2015, the Call Levels app that traders and entrepreneurs love and rely on for keeping track of their investments has gotten a Material Design refresh. What this means is that all the real-time financial monitoring and notifications from the legacy app, along with all the social tracking features, has a fresh coat of paint. In the process, we have also managed to make the app far more streamlined and easier to navigate!
EURUSD dropped past 1.069 last week will it rise back up?
Call Levels users think AUDUSD might drop to 0.7016. Will it?
Track GBPUSD with us at 1.523:

Trading updates

The S&P 500 continued it's gains during the Friday session. By all measures, the consolidation to 2020 should be done and any weakness seen next week should be a seen as a buying opportunity to play an expected explosive move to the upside. The market it appears has more or less priced in a rate hike at this point and the bears have little excuses left to push the Index down unless an unexpected event like a terrorist attack on the United States or some major institution in China collapses. Once the Index breaks the all time high at 2135 we will be able to remove the red path and focus on watching the Index move toward the 2200-2300 levels. We continue to hold our XIV position in anticipation of this. Make no mistake though, once the S&P500 has hit the upper target at 2395 region, we will not be looking for any long positions for quite a while. Our long term view of the equity markets are very bleak, even though we continue to play on the long side for the short term. In our opinion the equity market has been priced above perfection and any slip up or contraction in money supply (which is coming soon) will result in a very large sell off in equity markets.
POSITION: Bought 1000 shares XIV @ 26.52 (Av. Rate)

Watch SP500 at 2135
---
SP500 @
2135
Follow This Level
Green: The Index begins bottoms here before moving onto new highs in the 2200-2300 region.

Watch SP500 at 2020
---
SP500 @
2020
Follow This Level
Red: The Index falls from here to test the 1700s with a potential to extend to the 1570s. This would still not invalidate a longer term bullish scenario, with the bounce that follows likely a determinant of the longer term trend direction. The key warning sign of this scenario playing out is the market breaking through 1940.

---
Stock pick of this week!
By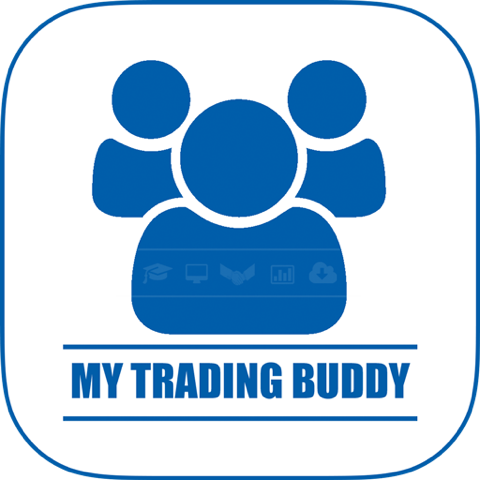 For this week's Stock Pick, we are looking at both potential Long and Short Positions on CY-NASDAQ. After the highest quarterly earnings for this company in October this year, the stocks price moved higher from $9.50 to nearly $11.00, but the move was short lived and has since pulled back to find support at the $9.77 level. I have used the 240 min (4hr) chart to setup these alternate trades as below.



The Wave 4 pullback has found support at the Fibonacci 0.618 retracement level taken between Wave 2 and Wave 3 extremes. This is really the final Fib support level for a Wave 4 Pull back and if broken with a close below could signal a move all the way back down towards the previous low around the $8.00 level. Conversely, if this level can hold and the price start to move higher then we could see a move to $11.40. I will discuss the two potential setups below.

Watch $CY Buy Order/Stop Loss at $10.26
---
$CY @
$10.26
Follow This Level
Watch $CY Stop Loss/Sell Order at $9.69
---
$CY @
$9.69
Follow This Level
Potential Long Trade
A conservative entry above the M pivot is required as this was a failed attempt to break the Wave 4 Bearish move and to enter long below this level would be low probability. So a Buy Order above $10.26 would be a good entry with the Stop Loss at $9.69, which gives some fresh air betwen the current support level and the Fib 0.618 level. Potential Target price of $11.40 gives a risk to Reward around 1:2.

Watch $CY Potential Target at $11.40
---
$CY @
$11.40
Follow This Level
Potential Short Position
Using the Stop Loss level for the long postion as an entry for a potential Short is sensible as this level confirms a breakdown below the current support level. So a Sell order at $9.69 with a Stop Loss at $10.26 is needed. The potential Target price is a previous low from January this year around the $8.00 price, gives a Risk to reward at nearly 1:3.
Watch $CY Potential Target at $8.00
---
$CY @
$8.00
Call Levels equalizes the playing field for everyone in the financial markets.
---
Interested to get real-time monitoring, alerts and analysis?
Download Call Levels for free or visit www.call-levels.com for more information.