September does not seem like a bad month after all in 2016 given that the aforementioned has historically been the worst month of the year for stocks. With the Nasdaq hitting a new all-time high, while the Dow and S&P 500 ticking positively for the month, we are seeing some very exciting results following Central Banks' rate decision policy.
Stocks, Bonds Climb as Fed Buttresses Cheap-Money Era; Oil Jumps
It has been an exciting week for investors and traders alike as the Bank of Japan and the US Federal Reserve kept its interest rate policy unchanged in the wake of sluggish economic growth. Stocks, bonds and commodities rallied while the dollar weakened against most major currencies in response to the decision.
Efforts to boost growth through quantitative easing by major central banks have always boded well for equities since the 2008 global financial crisis. With the Fed keeping its monetary policy loose and Japan pledging to keep long-term rates near zero for the foreseeable future , market consensus is betting towards Europe maintaining its easing stance as well.
Stocks
The Nasdaq Composite Index increased to an all-time high to 5,339.52 while the S&P 500 Index gained 0.7 percent to 2,177.18. The Dow Jones industrial average rose 0.5 percent to 18,392.46.  Technology companies were the biggest gainers with computer and software stocks in the mega-cap realm hitting the roof at rates not witnessed since before the dot-com bubble.
Bonds
Benchmark U.S. yields hit near two-weeks low upon news that the Fed would not be raising rates due to weak economic growth. Benchmark 10-year Treasury notes increased in price for a yield of 1.627 percent, down three basis points and continuing its decline for a third straight session.
Treasuries have soared this year due to the Fed's loose monetary policy and quantitative easing in light of poor economic circumstances globally.
Currencies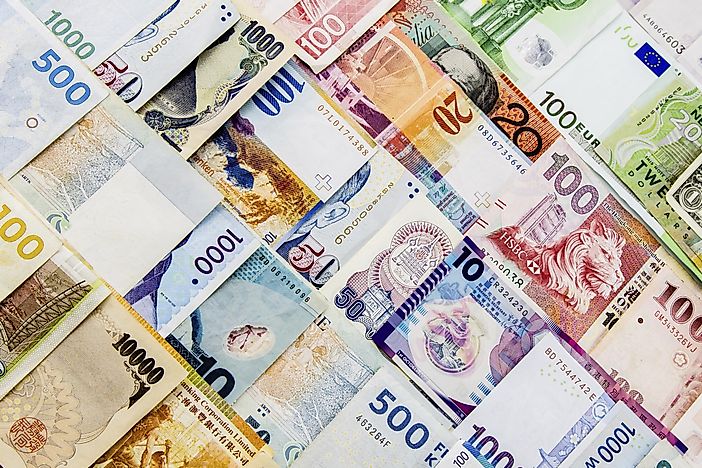 Lower interest rates are seen as negative for the US dollar, and vice versa. This is because lower interest rates prompt investors to move money out of US dollar-denominated assets, slumping down demand for the greenback.
The Bloomberg's Dollar Spot Index that tracks the dollar against 10 major peers fell 0.1 percent. as investors sold the greenback following the Fed's reduction of longer-term interest rate expectations.
Commodities
Commodities were on a roll for 6 days straight as the weaker greenback led to raw materials gains. Oil topped $46 a barrel on U.S. government data that sprung a surprising crude inventory drop. After an OPEC meeting held in Vienna concerning rival countries, Saudi Arabia and Iran, the likelihoods have increased in both countries coming to an agreement next week in Algeria after their rivalry derailed an oil supply accord earlier this year.
Gold futures advanced 1 percent to settle at $1,344.70, the highest price in more than a month.
Markets Ahead
With central banks being out of the picture for now, markets are gearing ahead for the first of three contentious U.S presidential debates on Monday. It is no doubt that investors seem to be viewing Trump and Clinton's talks about boosting the economy through increased government spending and tax reforms as good news when combined with central banks' decisions not to raise rates too quickly. Or can we really view it as such when worries about Europe and China and more terrorism fears are still in loom.